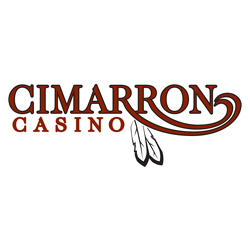 Security Officer - Gaming
Sorry, this job has expired.
Perkins, OK
Looking for a career? Cimarron Casino Enterprises is seeking Security Officers!
As a Security Officer you will be responsible for properly executing security duties on your assigned shift and to adequately protect the life and property of guests, employees, and the Enterprise's entire facility.
Benefits include:
• Medical, Dental, Vision Insurance. Company pays 100% for employee-only benefits; 75% for dependents.
• Life Insurance
• 401(k)
• High school diploma or GED preferred.
• Minimum 1 year of experience in law enforcement or gaming security preferred.
• The Iowa Tribe of Oklahoma operates a drug-free workplace, and as such you must submit to and pass applicable drug test.
Additionally, you must be bondable and able to pass a background check in order to obtain a gaming license.

• Generate necessary written reports regarding security-related incidents involving guests, employees, and/or the facility.
• Escort and observe guests and employees to ensure their safety and protection.
• Identify potential safety hazards and report same to the appropriate individual for proper resolution.
• Become familiar with hazardous materials used on property, and all applicable law, rules, and regulations governing same.
• Act as a dispatcher during emergency situations and coordinate solutions to same.
• Inform outside agencies of any unusual or suspicious situations on property.
• Operate Enterprise vehicles as directed to do so.
• Maintain a working knowledge of the Enterprise's facilities, as well as special events on property, in order to advise guests and fellow employees of same, whenever possible.
• Ensure safe transportation of Enterprise moneys and gaming tokens.
• Assist in the opening and closing of the gaming tables.
• Interact with guests and employees in a positive, professional manner.
• Ensure that a maximum level of guest service and satisfaction is achieved and maintained throughout the property.
• Facilitate the flow of information throughout the property by attending regularly scheduled departmental meetings.
• Maintains a series of keys, accessing locked areas as necessary.
• Accept identification from all persons who appear to be under the age of 21 to ensure compliance with state and federal gaming regulations.
• Excellent communication skills required.

***If you apply, you MUST attach a resume or fill out application. We will not follow-up with email applies that do not include a resume. We look forward to hearing from you!

We are an Equal Opportunity Employer.
56539279