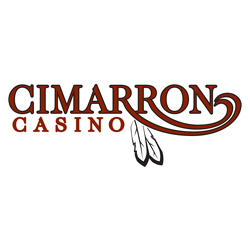 Casino Food and Beverage Supervisor
Stillwater, OK
Looking for a career? Cimarron Casino Enterprises is seeking Food & Beverage Supervisors for our Perkins location

If you apply via email you MUST attach a resume or fill out application in order to be considered. We will not follow-up with email applies that do not include a resume. We look forward to hearing from you!

Benefits include:
• Medical, Dental, Vision Insurance. Company pays 100% for employee-only benefits; 75% for dependents.
• Life Insurance
• 401(k)

Part-time benefits are also available (costs vary).

As a Food and Beverage (F&B) Supervisor you will be responsible for assisting the F&B manager in ensuring that all food and beverage activities in the F&B Department are performed accurately and efficiently, in accordance with all Casino Policy, Procedures and applicable Tribal, State and Federal regulations pertaining to food and beverage functions throughout the property. You will also be responsible for supervising all food and beverage functions on assigned shift.

• High school diploma or GED required.
• Food service experience is preferred.
• Experience working with applicable computer programs and Point-of-Sale system(s).

• Appropriate certification/license.
• The Iowa Tribe of Oklahoma operates a drug-free workplace, and as such you must submit to and pass applicable drug test. Additionally, you must be bondable and able to pass a background check in order to obtain a gaming license.

• Enforce performance standards, policies, and procedures as they relate to Grille operations.
• Monitor Food Server service on the dining floor.
• Ensure smooth and efficient operations on a continual basis.
• Ensure that the highest possible standards of guest service and employee relations are maintained and carried out in a fair and equitable manner.
• Ensure compliance with all health and safety standards/regulations as well as all applicable beverage, federal, state, and local laws/ordinances.
• Assist Food and Beverage Manager with scheduling of employees and ensuring correct staffing levels and adjustments are made in accordance with guest needs.
• Monitor job performance of all grille employees and provide feedback on same to aid the employees in developing and enhancing skills.
• Provide input to the Food and Beverage Manager concerning operational deficiencies and areas in need of improvement.
• Promote positive Guest Relations through prompt, courteous, and efficient service.
• Review and make recommendations and suggestions and hire, suspend, transfer, promote, evaluate, discipline and terminate all employees in a fair and equitable manner.
• Listen to, evaluate, and handle guest complaints in a way that satisfies the guest to their satisfaction.
• Maintain knowledge of regulatory laws and requirements as well as the enterprise's internal controls, policies, and procedures.
• Create an atmosphere of fun for all casino guests.
• Encourage mutual respect, dignity, and integrity with all employees by setting positive examples at all times.
• Instill an atmosphere that encourages employees to share ideas, discuss concerns, and resolve conflicts.
• Retain employees through involvement in employee training and development.

• Strong organizational and interpersonal skills required.

We are an Equal Opportunity Employer.

13738