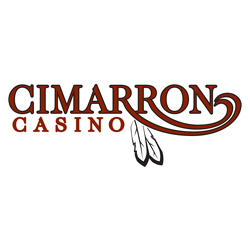 Chief Financial Officer (Gaming Industry EXP REQ)
Perkins, OK
Health Insurance, Life Insurance, Dental Insurance, Vision Insurance, Disability Insurance, 401K / Retirement plan, Paid vacation, Paid holidays
Looking for a career? Cimarron Casino Enterprises - Iowa Tribe of Oklahoma is currently seeking a Chief Financial Officer.

- PLEASE NOTE THAT THIS POSITION REQUIRES CASINO EXPERIENCE IN ORDER TO BE CONSIDERED:

***If you apply, you MUST attach a resume or fill out application. We will not follow-up with email applies that do not include a resume. We look forward to hearing from you!


The Chief Financial Officer (CFO) will be responsible for the financial statements and financial activities of Cimarron Casino Enterprises, its component units, and/or any other entities as assigned.

As a key member of the Executive Management team, the CFO will report to the Cimarron Casino Enterprises (CCE) Committee, assume a strategic role in the overall management of the Accounting Department. The CFO will play a critical role in developing and implementing the financial strategy for Cimarron Casino Enterprises. The CFO will directly assist the Iowa Tribe of Oklahoma Business Committee with all strategic and tactical matters as they relate to budget management, cost benefit analysis, forecasting needs, and securing new funding.

The CFO will establish and maintain Cimarron Casino Enterprises and the Iowa Tribe of Oklahoma's financial policies and procedures and provide operational and administrative direction to the accounting, budgeting, treasury, tax, and investor relations functions.

Bachelor of Science (BS) degree in Accounting or Finance required; MBA preferred. Casino experience a must.

Gaming industry experience is required.

Ten-plus (10+) years of broad finance experience, ideally beginning in accounting, followed by experience gathering and evaluating financial information and making actionable recommendations to senior leadership. Must have experience managing the accounting/finance functions (accounting, budgeting, control, and reporting) within a diverse tribal/casino-based entity.

Valid Certified Public Accountant (CPA) designation required. Mature and proactive, with evidence of having worked as a true business partner to the CEO of a multi-divisional organization. Casino experience a MUST.

Other criteria include:
· Deep understanding of and experience with Office of Management and Budget audits.
· Experience in governmental accounting and auditing.
· Extensive experience in supervision and training of accounting personnel.
· Ability to direct and supervise multiple projects simultaneously as well as the Accounting department staff.
· Familiar with accounting, management and office software systems.
· Knowledge to develop the necessary forms and procedures to provide for the requirements of the Internal Revenue Service, the State of Oklahoma and other agencies laws and regulations.
· Knowledge to develop internal control and administrative control systems and procedures.
· Extensive experience with banking and investments.
· Excellent past work record as demonstrated through employment references.
· Intelligent and articulate individual who can relate to people at all levels of the Tribal organization and community.
· Excellent communication skills.
The CFO is responsible for the completeness and accuracy of Cimarron Casino Enterprise financial statements (prepared in conformity with Generally Accepted Accounting Principles (GAAP) as applied to governmental units). The CFO is also responsible for selecting sound accounting principles, and maintaining an adequate system of internal controls.

Additional duties include, but are not limited to:
· Plans, forecasts, budgets and projects the future financial performance of the company.
· Designs, selects and implements accounting, administrative and internal controls systems which will permit the preparation of financial statements in accordance with GAAP, be susceptible to audit, and meet any regulatory requirements.
· Assists in clearing any audit findings reported by the auditors in the annual report.
· Attends CCE board meetings as requested.
· Develops, maintains, and supervises Cimarron Casino Enterprise's cash flow systems and procedures.
· Develops, maintains, and supervises investment accounts of Cimarron Casino Enterprise.
· Prepares adequate reports to management on cash and investments.
· Analyzes financial statements on a routine basis and prepares reports and recommendations to management.
· Actively participates in locating, reviewing and recommending economic development opportunities for Cimarron Casino Enterprise.
· Assists program managers with program level financial statements as necessary.
· Prepares and interprets financial statements and makes appropriate recommendations to downsize, expand, and/or invest.
· Creates the annual budget, performs a monthly activity-based budget-to-actual analysis, explains material budget variances, and recommends any applicable corrective actions.
· Secures adequate financing and maintains relationships with financing sources. (The financing function also consists of monitoring cash reserves and identifying additional sources of funding in case the need arises.)
· Provides leadership and development for the continuous evaluation of short and long-term strategic financial objectives.
· Directs and oversees all aspects of the accounting function of the organization.
· Ensures that effective internal controls are in place and ensures compliance with GAAP and applicable federal, state and local regulatory laws and rules for financial and tax reporting.
· Assesses organizational performance against both the annual budget and Cimarron Casino Enterprise long-term strategy. Develops tools and systems to provide critical financial and operational information to the CCE Board of Directors and make actionable recommendations on both strategy and operations.
· Oversees long-term budgetary planning and costs management in alignment with Cimarron Casino Enterprise strategic plan, especially as the organization considers sponsorships, potential acquisitions, and collaborations with external organizations.
· Oversees all accounts, ledgers, and reporting systems and ensures compliance with appropriate GAAP, regulatory requirements, and Office of Management and Budget audit requirements.
· Oversees budgeting and the implementation of budgets as to monitor progress and presents financial updates to the Iowa Tribe of Oklahoma Business Committee.
· Oversees the administration and financial reporting of the organization's Savings and Retirement Plan.
· Assists with cost allocation plans and development of budgets.
· Works closely with the General Manager and ensures accurate and up-to-date financial information is readily available to ensure smooth flow of operations.
· Performs other duties as assigned by the CCE General Manager.

The above statements are intended to describe the general nature and level of work being performed by individuals assigned to this position. They are not intended to be an exhaustive list of all duties, responsibilities, and skills required of personnel so classified.

Promotes the following within the department and among all employees:
· Creates an atmosphere of fun for all casino guests.
· Encourages mutual respect, dignity and integrity with all employees, by setting positive examples at all times.
· Instills an atmosphere that encourages employees to share ideas, discuss concerns and resolve conflicts.
· Retains employees through involvement in employee training and development.
· Explains why we do things, in advance of doing them.

EOE
17843